Who we are
London Metropolitan College is a specialist niche higher education organisation established to develop a skillset in Project Management, Project Controls and improving complex projects and programmes. We are focused on upskilling the global workforce and do this by enabling organisations to achieve their business goals by educating their workforce.
We engage with employers and learners across numerous industry segments, particularly engineering and construction, where project controls are integral to delivery. Our apprenticeship programme is well developed, with our recent Ofsted report showing significant progress and results being delivered for our employers. We are passionate about providing education and development programmes that build this capability, helping organisations see the return on investment and return on expectation.
Currently engaged with employers throughout the UK, our international development of LMC is poised to progress rapidly in 2022. LMC is made up of subject matter experts to give a truly holistic approach to your needs. Our team is passionate about changing people's lives and careers through education.
Our newest college facility in Wimbledon, southwest London, will give learners access to face-to-face education whilst continuing their online studies and real-time work experience with their organisation.
It is possible to "earn while you learn" and continue to build a future proof, professional career. This provides tangible benefits for both employers and learners.
"Above all, we keep our learners at the heart of everything we do."
What we offer
We offer an unrivalled education in Project Controls and Project Management services. At LMC you will have the opportunity to earn while you learn, receiving full training and guidance while engaging in an expertly matched apprenticeship.
As a student at LMC, you will benefit from:

Expert training and
one-on-one support.

A flexible programme
developed around your
skills and requirements.

Dedicated online sources,
online classrooms and simulated
learning environments.
Our core values
Our mission is to pass on the right skills to our students and secure the future of Project Management across all industries. Dedication and commitment to the highest possible standard of learning are at the heart of everything we do.
We know that every company and every employee has unique requirements, which is why we believe in flexible partnerships between organisations and the students selected for our apprenticeships.
We believe in the power of continuous learning. We invest in ensuring that every member of our team is received up-to-date training to guarantee that we provide the best possible education for our students.
Where we're going
LMC is a thriving institution with a fast-expanding course portfolio. Our current focus is on our established Trailblazer Apprenticeship programs, but we will soon offer Specialist Certificate Courses in a variety of areas, including a Project Manager course specifically catering to international students.
These courses are designed to both expand the capabilities of existing project specialists in specific subjects, and to widen the base of knowledge for upcoming project managers.
For a preview of the certificate courses we will soon be offering click here.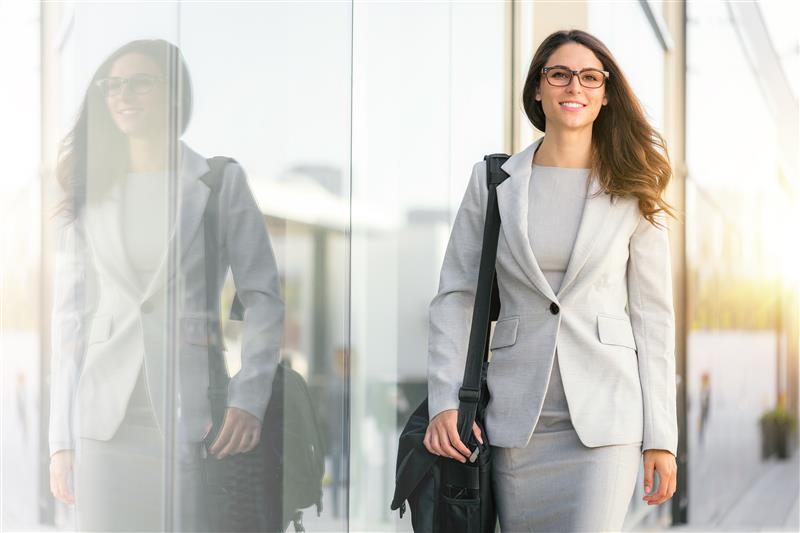 Ofsted Comments on London Metropolitan College
Our Industry Expertise
"LMC is part of a larger organisation specialising in project management. Apprentices benefit from this wider group specialism in terms of very up to date sector exposure and expertise of staff. The knowledge, skills and behaviours apprentices develop are new and substantial."
Employer and learner benefits
"Leaders, managers and tutors have an excellent knowledge and understanding of their sector. They have very productive relationships with a range of employers, including public and private sector organisations".
"Employers value the clarity of communication, the responsiveness of the team but, in particular, they value the high-quality training that their apprentices benefit from."
"Employers provide many examples of how apprentices contribute to their business from an early stage of their apprenticeship."
Our commitment to the continuous delivery of high quality learning programs
"Apprentices use 'live' projects proposed by their employers during their on and off the job training. They explore and extend their knowledge and skills in their off the job training and use this learning to enhance the project."
"Apprentices' managers provide highly effective support for them so that they can further hone their new skills. For example, apprentices deepen their understanding of financial management concepts in their workplace by leading on periodic finance reviews for their companies."
Equip our students with core knowledge & skills
"Apprentices are very carefully recruited and benefit from extremely good advice and guidance throughout their studies. They develop new knowledge and skills rapidly through very good quality on and off  the  job training."
"Apprentices are clear about their career plans. They articulate clearly the benefits of the transferable skills that they are developing that will help them in whatever sector they want to work in the future."
Delivering high quality learning programs
"Leaders have recruited staff who are very well qualified and experienced. Tutors have a wealth of vocational and academic experience that they use to teach the project management apprenticeships to a very high standard. Leaders have made judicious investments in staffing to ensure that tutors continue to develop their pedagogical skills as well as providing ample professional updating opportunities"