BSc (Hons) Integrated Project Manager Degree Apprenticeship
BSc (Hons) Integrated Project Manager Degree Apprenticeship is designed to prepare you for the role of a professional Project Manager operating within business organisations. This degree course has been validated and approved by the University of West London (UWL).
This degree course builds critical skills and behaviours required by the project manager to be an effective leader of change, able to develop a group of direct, sub-contract, or temporarily aligned resources into a coherent team that delivers the project objectives. They will have management responsibilities, including resource budget planning, and may also hold people development accountabilities.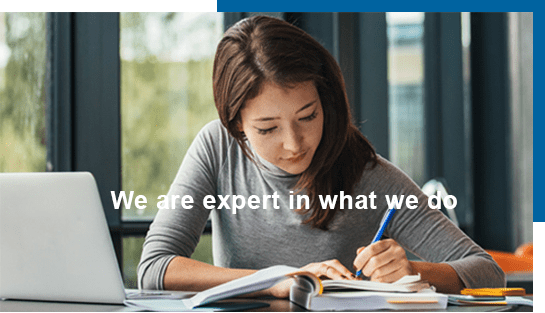 The degree course is designed to provide a critical understanding of the diversity of roles and challenges facing project professionals and an appreciation of tailoring needs, recognising the different contexts and technical requirements that exist in different industry sectors and/or organisation sizes.
The BSc (Hons) Integrated Project Manager Degree Apprenticeship course brings together business and project management academic theories, frameworks and research with practical understanding of activities within organisations. This will be developed by enabling you to share knowledge, relate this to theories, and key PM tools & techniques developed from relevant research, and learning by practical application in the form of work based Projects and End Point Assessment. The course involves you in a demanding process of personal and professional development throughout its duration.

Apprenticeship Level
The BSc (Hons) Integrated Project Manager Degree Apprenticeship is a Level 6 Apprenticeship. You can learn more about apprenticeship levels and what they mean here.
Entry requirements
A level (level 3), normally in a minimum of two subjects, plus A*-C or 9-4 GCSE qualifications (Level 2) in English and Maths. At least 112 UCAS points from 3 A-levels or equivalent. Applicants with relevant work experience or even with no formal qualifications will also be considered on an individual basis.
Our Delivery Approach
This course is designed to cater for both student and employer requirements where campus attendance is not always possible due to personal and professional commitments and lifestyles. We recognise that three years is a big commitment for all parties concerned. In order to facilitate these needs the course will operate a "2 classroom sessions + 2 guided online" model for teaching and learning
See more about our unique delivery method in the diagram below.

Key Features
Blended learning that caters for different student learning styles and lifestyles through classroom and guided online teaching/learning.
Transfer of academic knowledge to practice in your own organisation through work-based projects
Assessment methods used to mirror organisational based activities relating to projects, courses and portfolios
Opportunity to engage with a range of experienced managers, Special Interest Groups, and project professionals through the Association for Project Management and its national network
Provides a supportive platform for critical analysis and reflection, through the application of academic theories to your real work situations
Potential to learn from other aspiring project managers participating in the course